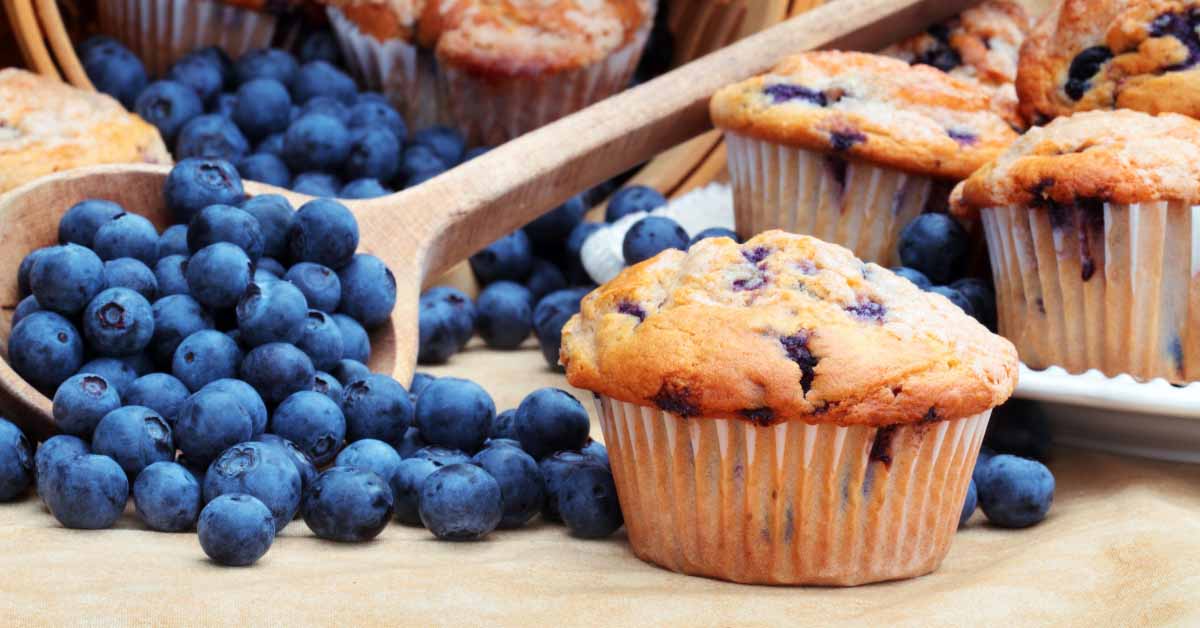 Our summer CSA farm shares include some of the best blueberries you'll ever taste so it makes sense they make some pretty incredible blueberry muffins! 
You'll need:
1 ½ cups all-purpose flour

¾ cup white sugar




½ teaspoon salt

2 teaspoons baking powder

⅓ cup vegetable oil

1 egg

⅓ cup milk, or more as needed

1 cup farm-fresh blueberries

½ cup white sugar 

⅓ cup all-purpose flour

¼ cup butter, cubed

1 ½ teaspoons ground cinnamon
To make:

Preheat your oven to 400 degrees. Grease muffin cups or line with muffin liners.

Mix 1 1/2 cups flour, 3/4 cup sugar, salt and baking powder. Add vegetable oil to a 1 cup measuring cup and then add the egg and enough milk to reach the 1 cup mark. Mix this with the flour mixture. Fold in your farm-fresh blueberries.

Fill muffin cups right to the top, and sprinkle with crumb topping mixture.

For the crumble topping, mix together 1/2 cup sugar, 1/3 cup flour, 1/4 cup butter, and 1 1/2 teaspoons cinnamon. Mix ingredients with a fork, and sprinkle over muffins before baking.

Bake for 20 to 25 minutes in the preheated oven, or until done. Stick a toothpick in the muffin. If it comes out clean, muffins are done!

Enjoy with a cup of coffee for the perfect breakfast!
Click here to see what other goodies are included in our summer CSA farm shares! Visit us on Pinterest for more delicious recipes!