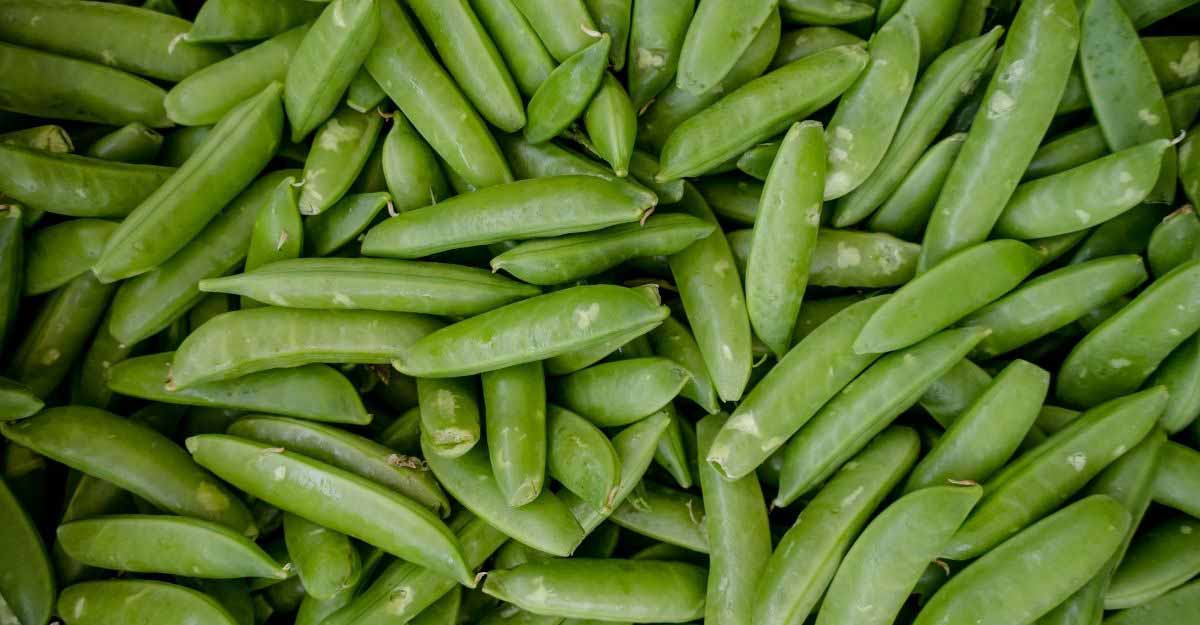 Sugar snap peas are tasty right off the vine, but adding a little bacon adds a punch of flavor to this delicious vegetable! 
You'll need:
1 tbsp extra-virgin olive oil
1 tbsp butter
8 oz sugar snap peas, trimmed
Ground black pepper to taste
13 oz green peas
1 tsp salt
8 oz bacon
2 tbsp all-purpose flour
1 1/2 cup chicken broth
1/4 cup heavy cream
1/2 tsp fresh nutmeg
1/2 cup fresh mixed herbs, chopped (such as: parsley, thyme, sage)
Squeeze of fresh lemon juice
To make:
Heat a large skillet over medium-high heat and add butter and oil. Add the sugar snap peas, salt, and pepper, and cook for 3 to 5 minutes, stirring occasionally, until sugar snaps are crisp-tender.

Stir in 13 oz of the green peas and cook while stirring for 3 minutes. Transfer to a bowl and set aside.

Add bacon to skillet and cook until crispy. Remove and drain on paper towels. Once cooled, chop into bits.

Save 2 tbsps of the bacon grease and discard the rest. Add butter if there's not enough grease.

Add flour to the drippings and whisk continuously for 2-3 minutes until flour is bubbling.

Mash 1/2 cup of the peas and add them to the flower/oil mixture.

Slowly and gradually stir in the chicken broth, whisking until smooth. Add the heavy cream and nutmeg.
Whisk continuously until the sauce is reduced by 1/3, about 5 minutes.

Add peas back to the sauce. Cook, stirring, until heated through, about 2 to 3 minutes. Stir in the fresh lemon juice and season with additional salt and black pepper, to taste.

Transfer peas in cream sauce to a serving bowl or platter, and top with bacon and fresh herbs. Voila!
Sign up for our CSA Farm Share Membership and get fresh peas, herbs, and more to whip up this dish!