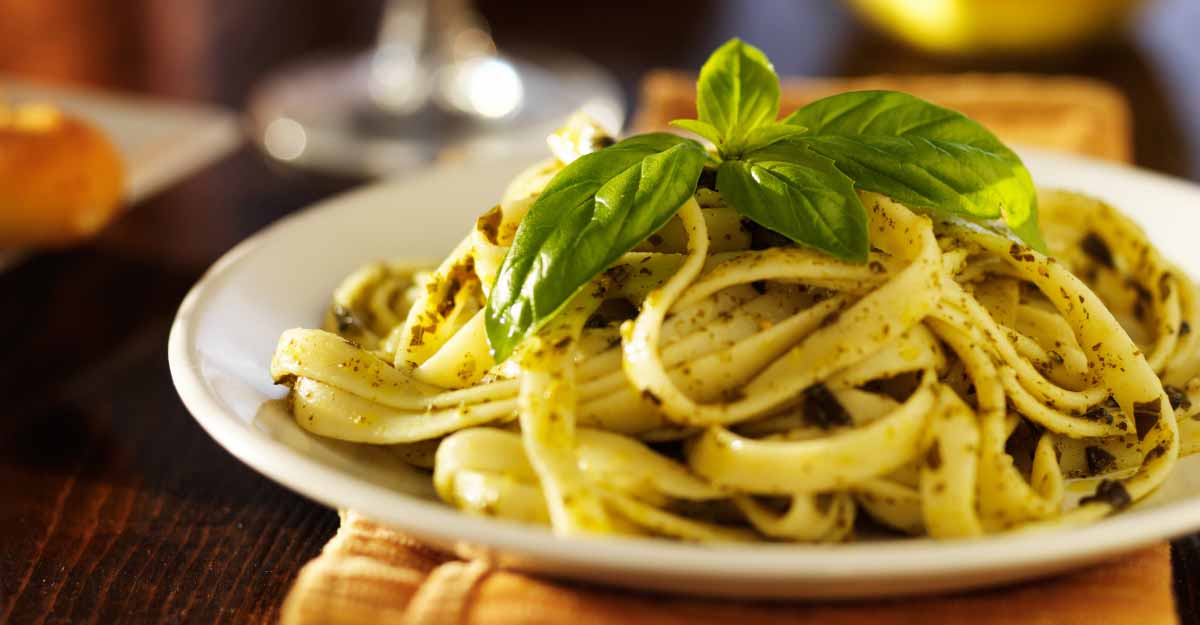 Delicious Pesto!
Our farm-grown basil has such a wonderful flavor and is the perfect ingredient for salads, herb butters, and, of course, PESTO! Here is one of our favorite pesto recipes. 
You'll need:
½ cup of pine nuts

¾ cups parmesan cheese, grated

2 garlic cloves, grated

6 cups basil leaves (about 3 bunches)

¾ cups extra virgin olive oil

1 teaspoon kosher salt
To make:
Preheat the oven to 350 degrees. Lay pine nuts out on a baking sheet and roast for 5-7 minutes, tossing halfway. Place roasted nuts on a plate to cool. 
Put cooled pine nuts, cheese and garlic into a food processor and pulse until ingredients are finely ground (about 1 minute). Add basil. With the top on and the motor running, gradually add the olive oil in a slow, steady stream until the sauce is smooth with just flecks of basil (about 1 minute). Add salt to season. Serve with your favorite pasta!
Recipe makes about 1 ½ cups of pesto sauce.
Follow us on Pinterest for more mouthwatering recipes!
Did you know you can get our delicious basil in your CSA box? Learn more!