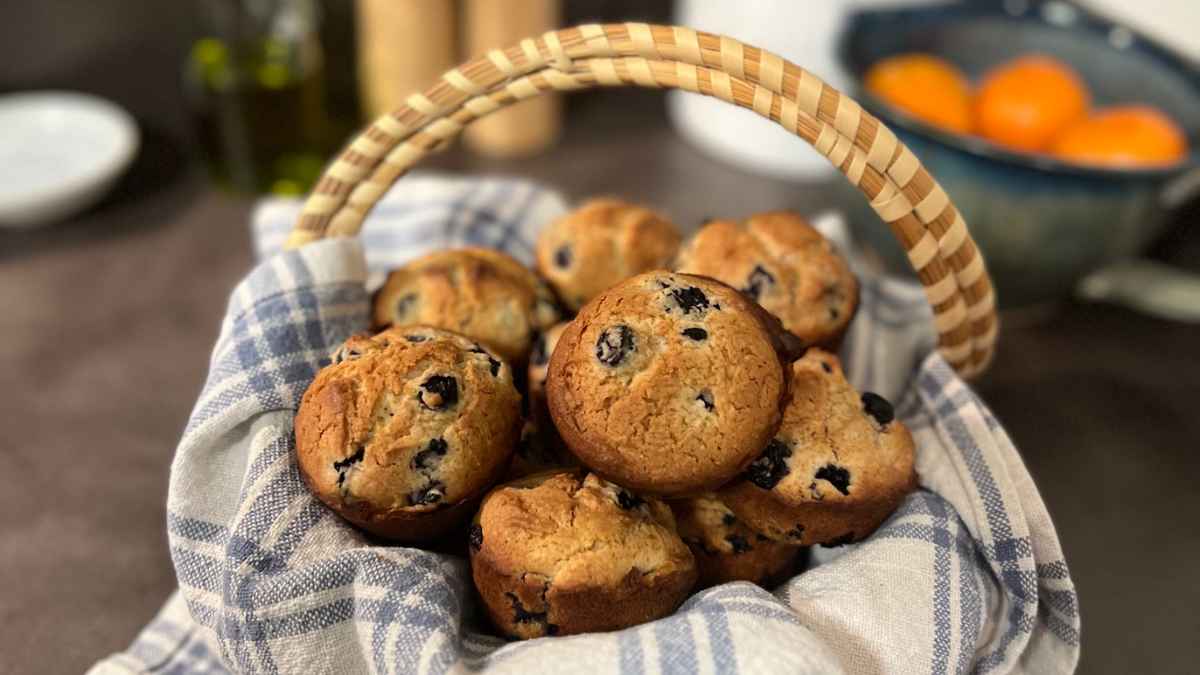 This recipe will come in handy during our summer season when blueberries are plentiful! These delicious muffins are great for easy breakfasts on school days or a quick pick-me-up during the work day.
You'll need:
Jumbo muffin tin or regular muffin tin
1/2 cup butter, softened
1 1/14 cups sugar
2 eggs
1 teaspoon lemon juice
1/2 cup milk
2 cups all purpose flour
1 1/2 teaspoon salt
2 teaspoons baking powder
2 cups fresh blackberries (if you're using frozen, make sure you defrost them)
To make:
Preheat the oven to 400 degrees.
In a large bowl, cream butter and sugar.
Add eggs one at a time, beating well after each one.
Stir in vanilla, lemon juice, and milk.
In a separate bowl, combine flour, salt and baking powder. Stir into the wet mixture.
In a small bowl, lightly mush half your berries and stir them into the batter.
Fold in remaining berries. The batter will be thick so you don't have to worry about the berries sinking to the bottom during baking.
You can use liners or simply spray your muffin tins with non-stick cooking spray.
Fill muffin tins leaving 1/3 room in the cups so muffins can rise.
Reduce oven heat to 375 and bake at 375 for 30-35 minutes (starting the oven at higher heat gives you a higher muffin top and lowering the heat will prevent your muffins from drying out).
Remove muffins and allow to cool for about 20 minutes.
Visit our blog for more delicious recipes!