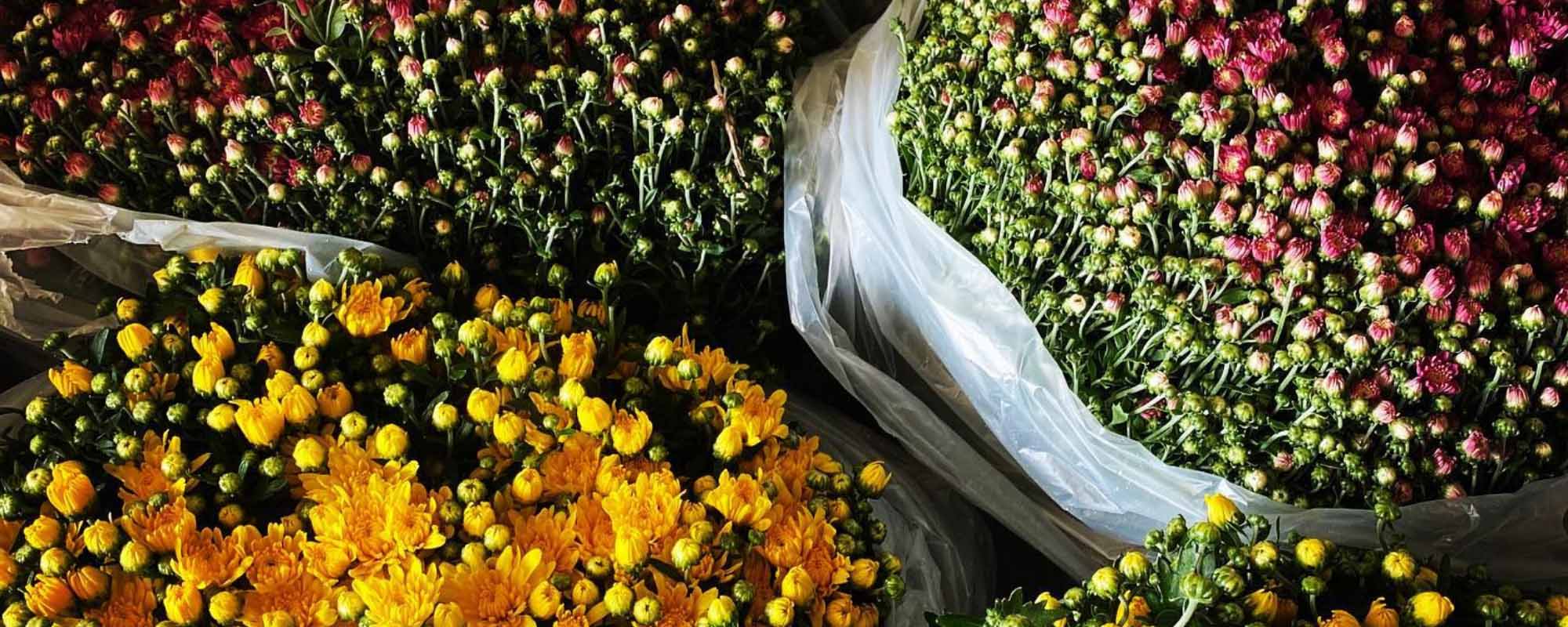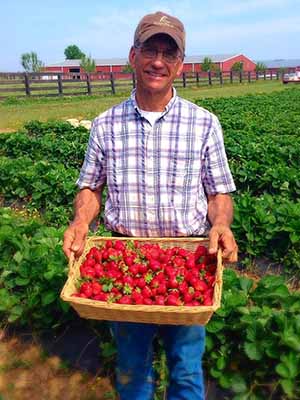 Ray Gilmer
Farm Duties: Grandfather, father, husband, crop planning, planting, harvesting, animal care, beekeeper, farmers market sales
Favorite Teams: Memphis Tigers, Memphis Grizzlies and Ole Miss Rebels
Favorite Crop to Grow: Blueberries and tomatoes
Favorite Fruit: Strawberries
Favorite Vegetable: All of them!
Grandkids Call Him: Papa
Ray Gilmer grew up in rural Shelby County, Tennessee. Born into a family of farmers, Ray grew up with a deep connection to the land. He began farming and working with animals as a child. In his teens, he developed a deep love and respect for horses. Mentored by world class horse trainers, he won his first championship before he was 20. He has won multiple world championships and taught multiple world champion riders, including his son Bart, and daughter, Erica. His love for farming and his bond with nature led Ray to continue raising crops and livestock in addition to his horse training.
He married his high school sweetheart, Mary Ellen, in 1973 and together, they raised their three children on their Shelby County farm next door to Mary Ellen's mother and father's farm. Although their children attended school in the suburbs of Memphis approximately 20 miles away, they maintained a traditional farm lifestyle – in other words, their kids had old-fashioned country chores just as Ray and Mary Ellen were raised and their parents before them.
In the year 2000, Ray and Mary Ellen, now empty nesters and weary of the city growing closer and closer to them, decided to move deeper into the country. They fell in love with the land upon which they built Falcon Ridge the minute they laid eyes on it. Named for Mary Ellen's favorite horse and the beautiful ridge upon which the farm sits, Falcon Ridge has thrived under their love and care. As they entered the next phase of their lives, Ray and Mary Ellen chose to focus less on horse training and more on farming so that they could stay closer to their new home instead of traveling on the horse circuit. A shy family for the most part, the Gilmers decided to open their working farm to the public so that others could experience what the life and land that they consider to be a blessing.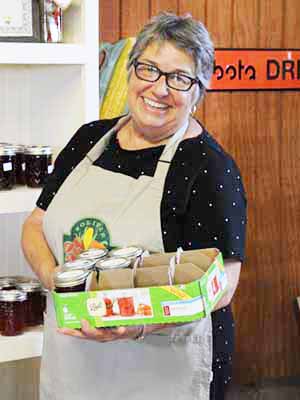 Mary Ellen Gilmer
Farm Duties: Grandmother, mother, wife, flower arrangments, baking, canning, greenhouse care
Hobbies: Quilting, cross-stitching, painting and reading
Favorite Crop Grown on the Farm: Flowers
Favorite Fruit: Apples and watermelons
Favorite Vegetable: Corn
Grandkids Call Her: Nana
Mary Ellen Bryan Gilmer was raised just down the road from Ray. The daughter of a farmer from a large local family, she inherited his green thumb and her mother's talent for cooking and canning. Mary Ellen took great pride in being a stay-at-home mother and cooking dinners every night for her family full of fresh vegetables right from her garden. Even though she doesn't have much of a sweet tooth, she manages to make the most wonderful candies and deserts you've ever tasted. She also carries on her mother and grandmother's tradition of canning. Her jellies made from Falcon Ridge's fruits are incredibly delicious.
Besides carrying on her family's culinary traditions, she continues the southern tradition of quilting and sewing. Mary Ellen delights in maintaining Falcon Ridge's flowers and watching her children and grandchildren enjoy the farm life that she and Ray have spent their lives nurturing.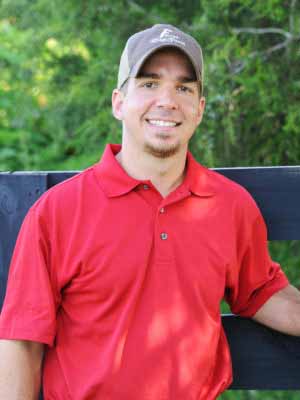 Bart Gilmer
Farm Duties: Father, husband, son,  agritourism manager, CSA/Farm Share manager, customer service, marketing, bookkeeper, beekeeper, repair man
Favorite Hobbies: Tinkering, watching football, reading
Favorite Crop Grown on the Farm: Pumpkins
Favorite Fruit: Blueberries
Favorite Vegetable: Corn
Fun Fact:  Bart met Becky for the first time at a horse show in Florida in 2006.
Bart Gilmer is the youngest child of Ray and Mary Ellen. Unlike his brother, an attorney, and his sister, a teacher, Bart wanted to come back home to the farm after college. He loves nature like his father and the traditional life of a farm family like his mother. Bart and his wife, Becky and their daughters live next door to Ray and Mary Ellen just as Bart was raised next to his grandparents.
He is a gifted woodworker and a meticulous craftsman. He takes great pride in bridging the gap between the traditional aspects of farming and the ever changing advancements in farm science to insure that his children have the opportunity to choose to carry on the life of the American farmer as he did.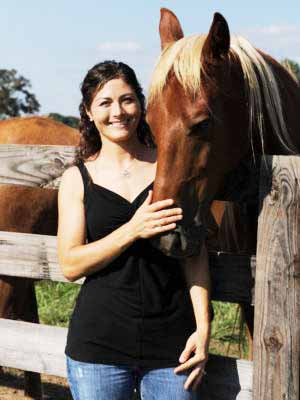 Becky Gilmer
Farm Duties: Mother, wife, daughter, animal care, flower arrangements, agritourism manager, kitchen manager
Favorite Hobbies:  Riding horses, visiting family in Middle, TN, raising livestock
Favorite Farm Animal: Horse
Favorite Fruit: Strawberries
Favorite Vegetable: Spaghetti squash
Fun Fact: Becky is the oldest of 7 siblings.
Becky Green Gilmer is Bart's wife and the chief animal caretaker of Falcon Ridge. Like Bart, she is the child of a horse trainer. The oldest of seven children, Becky grew up in a family closely connected to nature. Soft-spoken, she communicates with the animals through her gentle touch and loving care. Becky enjoys teaching riding lessons with Ray and making desserts with Mary Ellen.
She and Bart are committed to carrying on the traditions established by their families long ago. As the world grows further and further away from the values and lifestyles of the past, Bart and Becky hope to provide the next generation with a living example of "how things used to be."