Fall Harvest Field Trips
Fall is a great time for students to enjoy the outdoors and learn about the harvest season on a real working farm. Our corn maze always features interactive learning along with adventure. And a "very sincere" Pumpkin Patch is a delight to explore.
2023 Dates & Times
September 27th, 28th, & 29th
Wednesdays, Thursdays, & Fridays in October | 9am – 2pm
Weather dependent. Reservations required.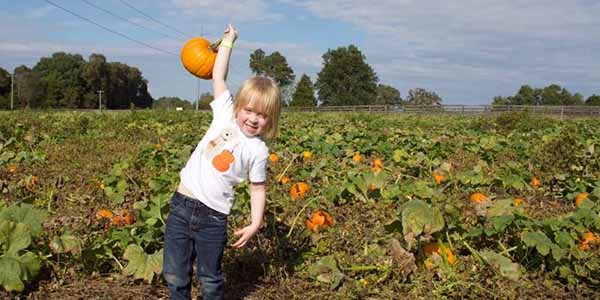 Pumpkin Patch
Take a wagon ride out to our huge Pumpkin Patch! Students will have such fun picking their own pumpkin to take home. We have a variety of decorative pumpkins and gourds available for teachers and parents to purchase.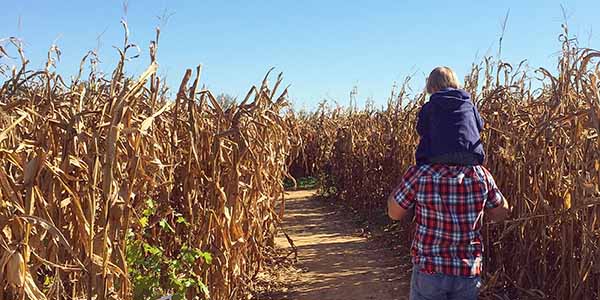 Corn Maze
Six acres of towering cornstalks! Can't see over — can't see under! You'll have to use the clues to find your way out. It is a safe, fun, and unique adventure that is sure to please! Our maze has a different theme each year.

Just Horsing Around!
What a special treat! Ray Gilmer has trained nearly 50 world champion horses over is 40 year professional career. He is a member of the Tennessee Walking Horse Hall of Fame, and loves to share his knowledge of this wonderful animal with young people. This will include a live demonstration with a horse and a lesson on all things equine — history, anatomy, advances in veterinary medicine, etc. Mr. Ray will field questions from students and teachers following the lesson. This is always a favorite for students and teachers!
Go back to main Field Trips landing page for general information, what's included, and tips for a safe and fun visit to the farm.