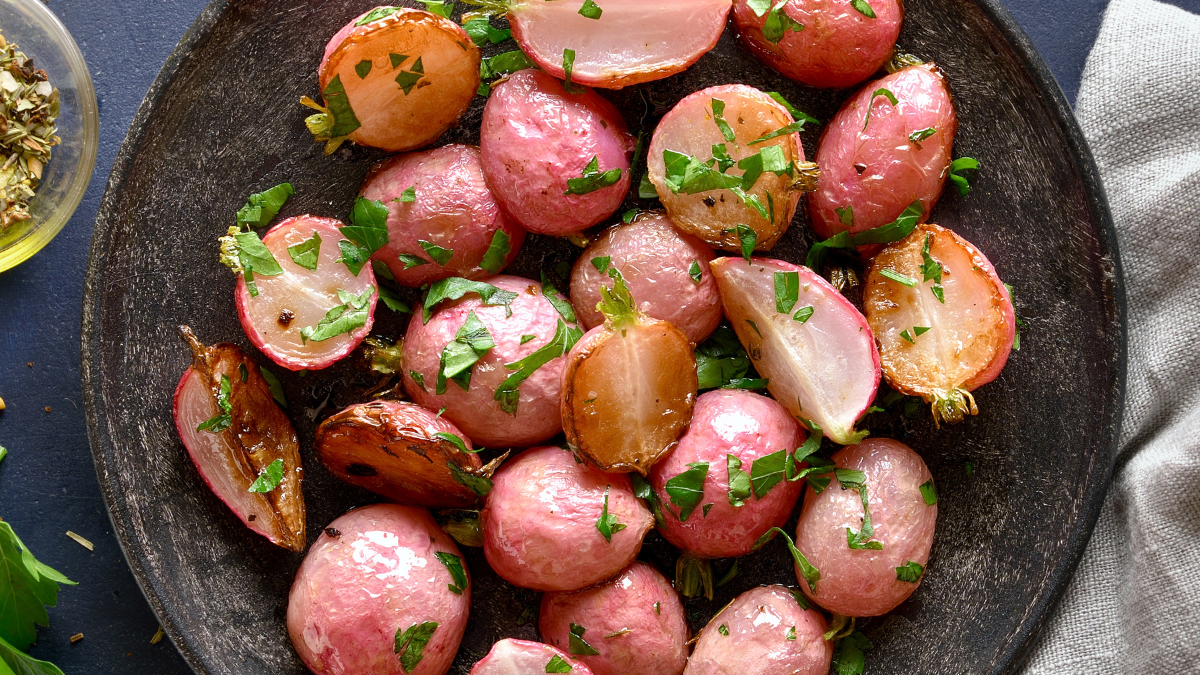 Radishes are delicious in salads, with a little salt, or roasted with garlic and herbs like the recipe below. Give it a try! 
You'll need:

1 lb farm-fresh radishes, stems removed, ends trimmed, and halved
1 tablespoon melted butter
1/2 teaspoon sea salt
1/8 teaspoon black pepper
1/4 teaspoon dried parsley
2 minced garlic cloves
Dip of your choice 
To make:
Preheat your oven to 425 degrees. In a bowl, combine the radishes, butter, dried parsley, salt, and pepper. Toss ingredients until the radishes are evenly coated. 
In a 9×13 inch baking dish, spread radishes out in a single layer. Bake for 10 minutes. Add the minced garlic and toss. Return the radishes to the oven to bake for an additional 10 minutes or until the radishes are golden brown and easily pierced with a fork.
Serve with your favorite dip. We love them with ranch. 
You can get farm-fresh veggies when you join our CSA program. Visit our blog for more delicious recipes!