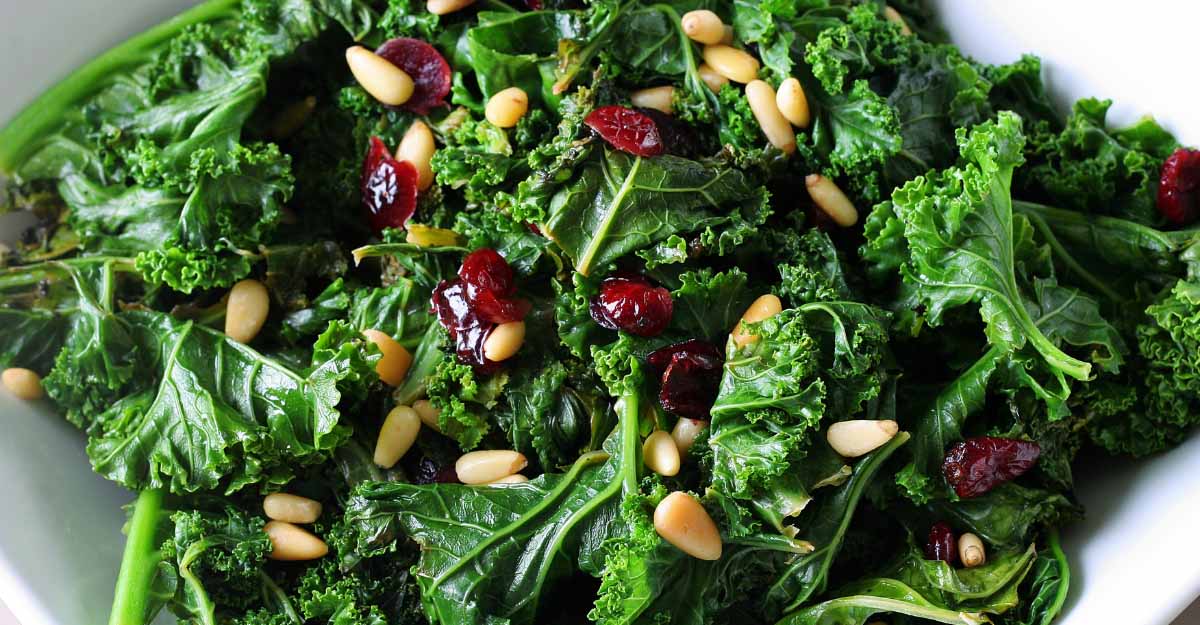 Sautéed Kale with Pine Nuts
Unprepared kale can be an acquired taste, especially with its rough texture. However, when cooked or prepared properly, it is a delicious component to soups, salads, and more. This kale recipe would make a perfect side dish to any meal!
You'll need:
¼ cup of pine nuts

2 tablespoons of extra virgin olive oil

2 cloves of garlic, minced

¼ cup of currants

1 bunch of kale (1 lb), touch stems centers removed and discarded and greens chopped

¼ cup dry white wine (a splash of balsamic vinegar or lemon juice can be substituted) 

½ to 1 teaspoon red pepper flakes

Salt and pepper to taste
To make:
Heat a large pan on medium high heat and add the pine nuts. Toast until they are fragrant and begin to brown while stirring frequently. Remove from the pan and set aside. 
Add olive oil to the pan and add garlic. Saute for 30 seconds until it begins to brown.
Add the greens to the pan and mix well. Saute, stirring often until the greens begin to wilt, about 4-5 minutes. 
Add nuts, currants, and pepper flakes. Stir in wine (or wine substitute) and toss to combine. Let liquid boil away and then remove from heat. Add salt and pepper to taste. 
Follow us on Pinterest for more delicious recipes! 
Did you know you can get farm-fresh beets sent directly to your doorstep? Learn more!