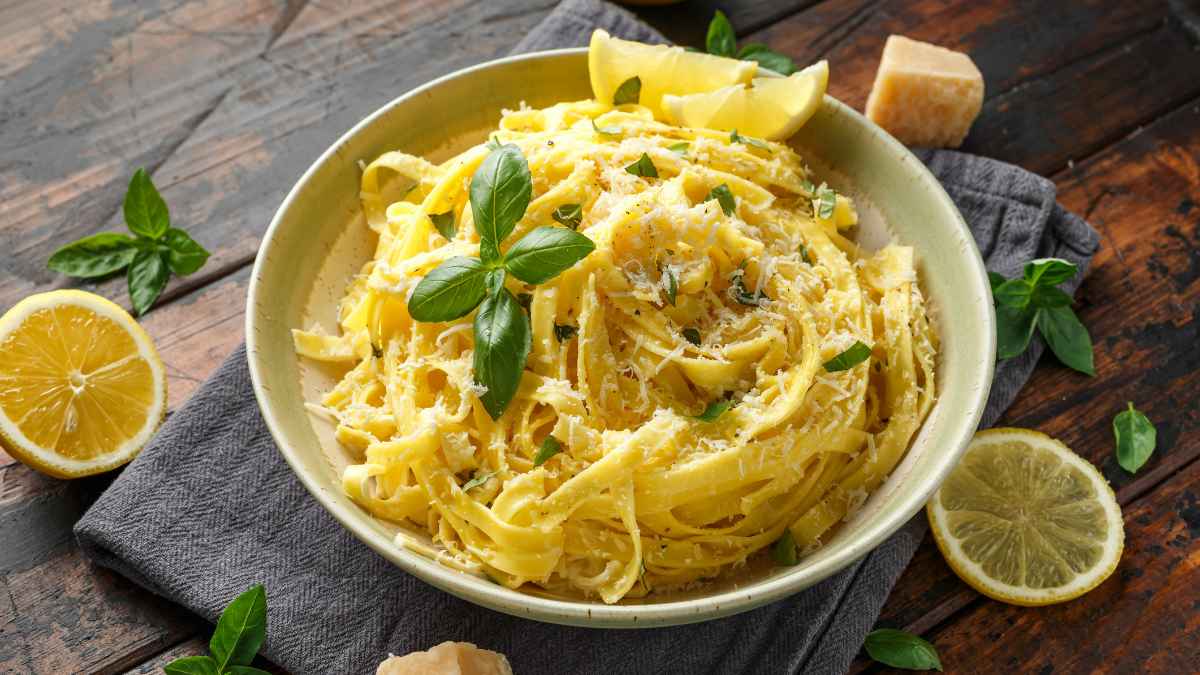 We've been adding fresh, aromatic basil to farm boxes all week. Basil is a key ingredient in one of our favorite delicious- and easy – dishes: Lemon Basil Pasta!
You'll need:
8 oz Fettucini
6 tbsp good butter
2 lemons
Fresh basil
1/2 – 1 cup Grana Padano cheese, shredded. More for serving.
Cracked black pepper
Kosher salt
To make:
Cook pasta until al dente. While the pasta is cooking, melt butter in a large saucepan. Add five basil leaves along with the juice of two lemons and the zest of one lemon. Add al dente pasta to the pan and toss. Fold in the shredded cheese and stir until the butter, lemon juice, and cheese have a creamy consistency. Stir in a little pasta water if needed. Salt and pepper to taste. Top with more cheese, basil, and cracked pepper to serve.
You can get farm-fresh veggies when you join our CSA program. Visit our blog for more delicious recipes!