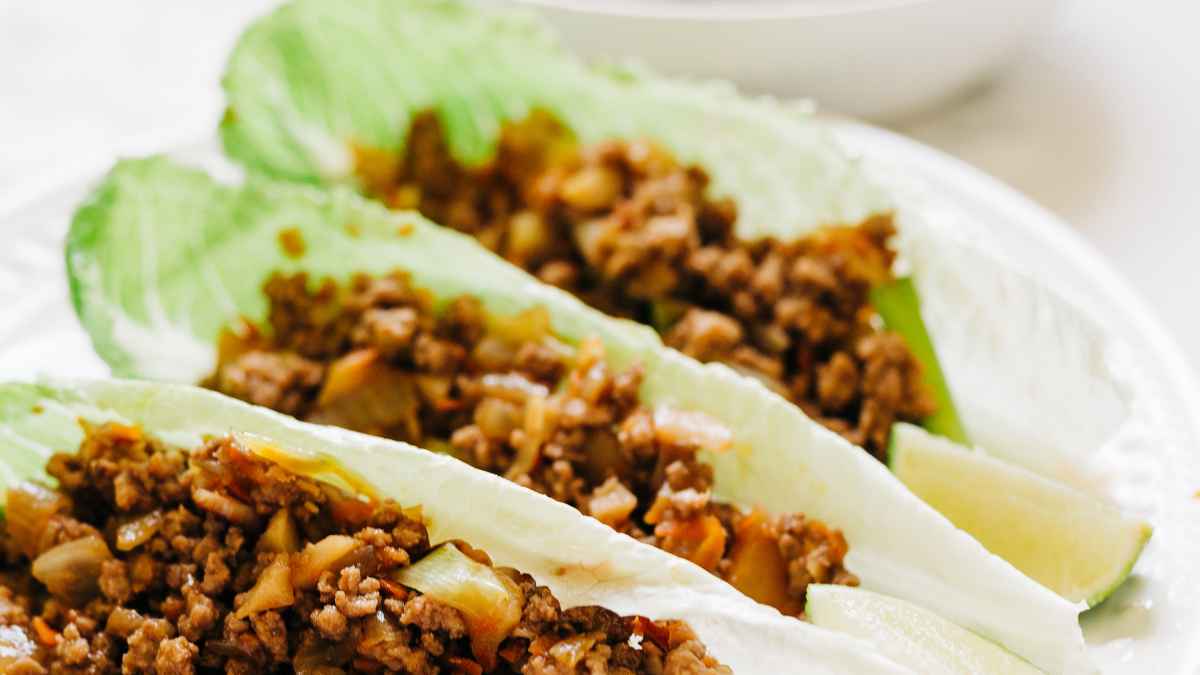 Romaine isn't just for tasty salads. It makes great low-carb, crunchy bun and tortilla alternatives for tacos, burgers, and wraps like this delicious recipe. 
You'll need:

2 tbsp vegetable oil
1 tbsp brown sugar
1 tsp Worcestershire sauce
2 tbsp soy sauce
1 tbsp Sriracha, plus more for serving
3  thinly sliced scallions
2 finely chopped garlic cloves
1 lb ground beef
Kosher salt
Romaine lettuce
Lime wedges (for serving)
To make:
In a small bowl, mix soy sauce, brown sugar, Worcestershire sauce, and 1 tbsp Sriracha. Set aside.
In a large skillet, heat the vegetable oil over medium. Add your scallions and garlic and cook until softened (2-3 minutes). Add the chicken and season with kosher salt. Cook until chicken is cooked through, 6 minutes. Add the soy sauce mixture and cook for 2 minutes until liquid is almost completely reduced. Serve meat mixture in Romaine lettuce leaves with lime wedges and Sriracha. 
You can get farm-fresh greens when you join our CSA program. Visit our blog for more delicious recipes!