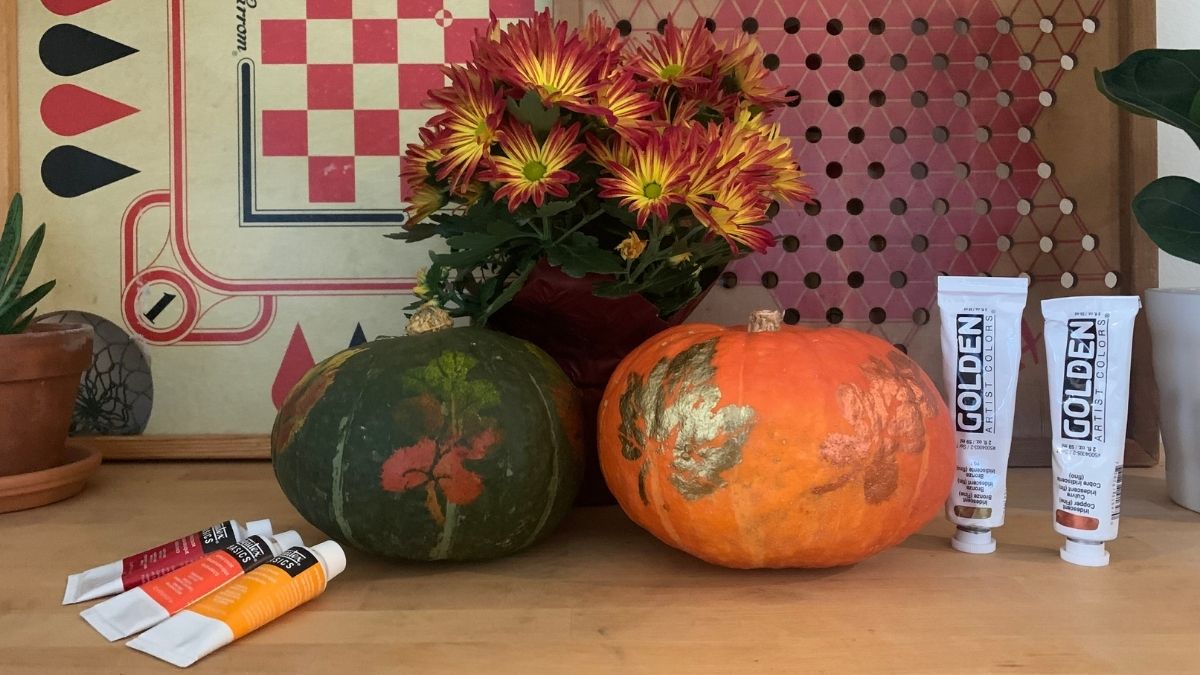 Did you know you can create some GOURDgeous pumpkins with just a bit of paint, a brush and a few templates? Give this fun pumpkin decorating method a try!
You'll Need:
Pumpkins
Paint (we used acrylic paint in green, red and orange along with copper and gold)
Paint brushes or sponges
Stencils (we used these fun leaf ones)
To Make:
Place the stencil over the pumpkin (you can use tape to hold it in place if needed). Using the brush or sponge, apply the paint to the pumpkin. Allow to dry. If these pumpkins are going outdoors, an aerosol spray sealant will help the paint stick even in the elements.
We look forward to seeing y'all here at the farm for loads of Fall fun!