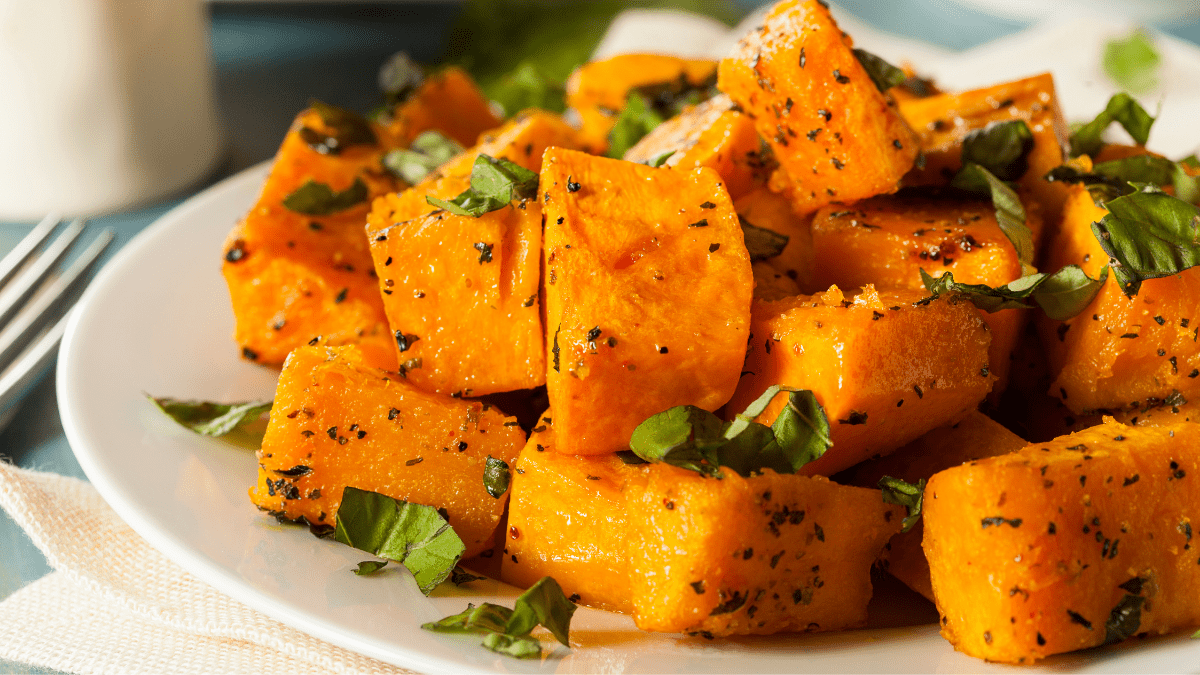 Easy Roasted Butternut Squash
'Tis the season for roasting and one of our favorite roasted dishes is butternut squash. Try this easy recipe. It's guaranteed to please everyone's palate!
You'll Need:
1 butternut squash (peeled, seeded, and cut into 1-inch cubes
2 tbsps olive oil
2 cloves garlic, minced
Salt and pepper to taste
Cook It Up:
Preheat the oven to 400 degrees. In a bowl, add cubed squash, garlic, olive oil, and salt and pepper. Toss to coat evenly.
Arrange squash on a baking sheet and roast until tender and slightly browned, around 25 to 30 minutes.
That's it! It really is one of the easiest fall side dishes.
Pick up your butternut squash right here at the farm and follow us on Pinterest for more great recipes!