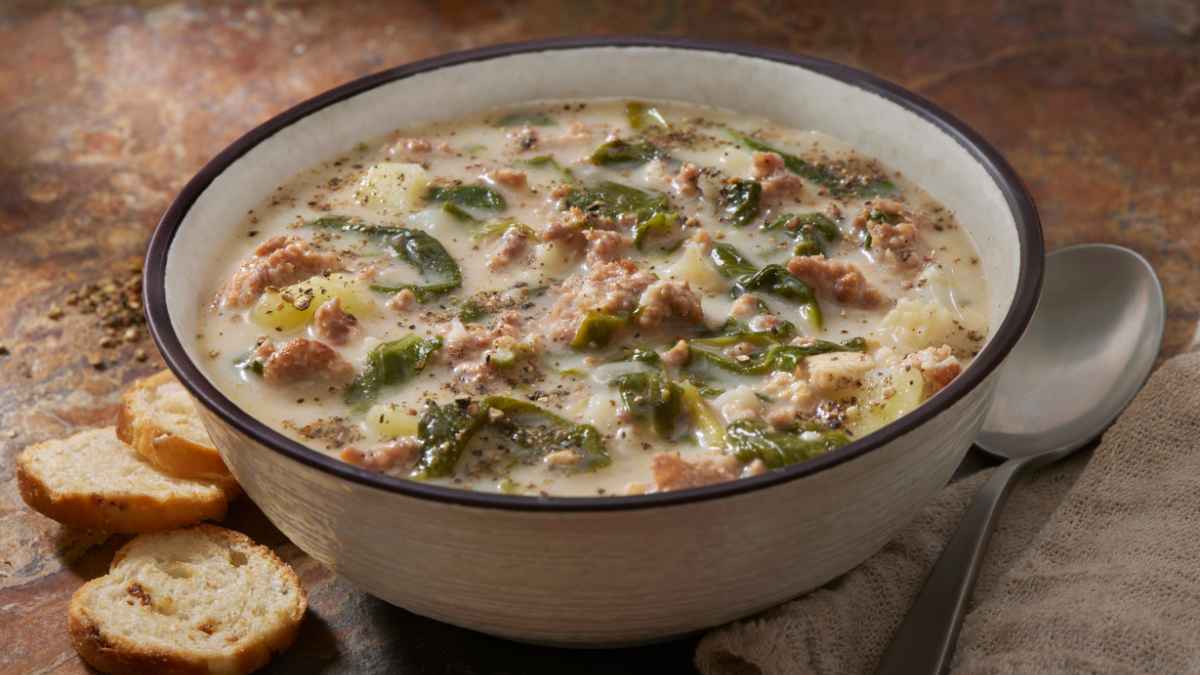 Zuppa Toscana is hands down one of the best soups! The spice from the sausage, the richness from the cream and half and half, and the light crunch from the kale make this dish a family favorite!
You'll need:

1 lb ground hot sausage
1 medium onion, diced
3 cloves garlic, minced
1 tablespoon flour
64 oz chicken broth
6 russet potatoes, sliced in half lengthwise and then sliced across in ¼ inch pieces
1 cup heavy cream
6 cups torn kale pieces         
To make:
Heat a large pot over medium heat. Add sausage and cook until it begins to brown. Add onion and garlic and cook until the sausage is completely cooked and the onions are translucent.

Sprinkle flour over the mixture and stir to coat evenly. Stir in chicken broth and bring to a boil. Once the mixture is boiling, add the potatoes and cook for 20 minutes or until the potatoes are tender. Not too long – we don't want mushy potatoes.

Reduce the heat to low and stir in the heavy cream and kale. Cook for 5 minutes. Serve warm with nice, crusty bread.
You can get farm-fresh veggies when you join our CSA program. Visit our blog for more delicious recipes!