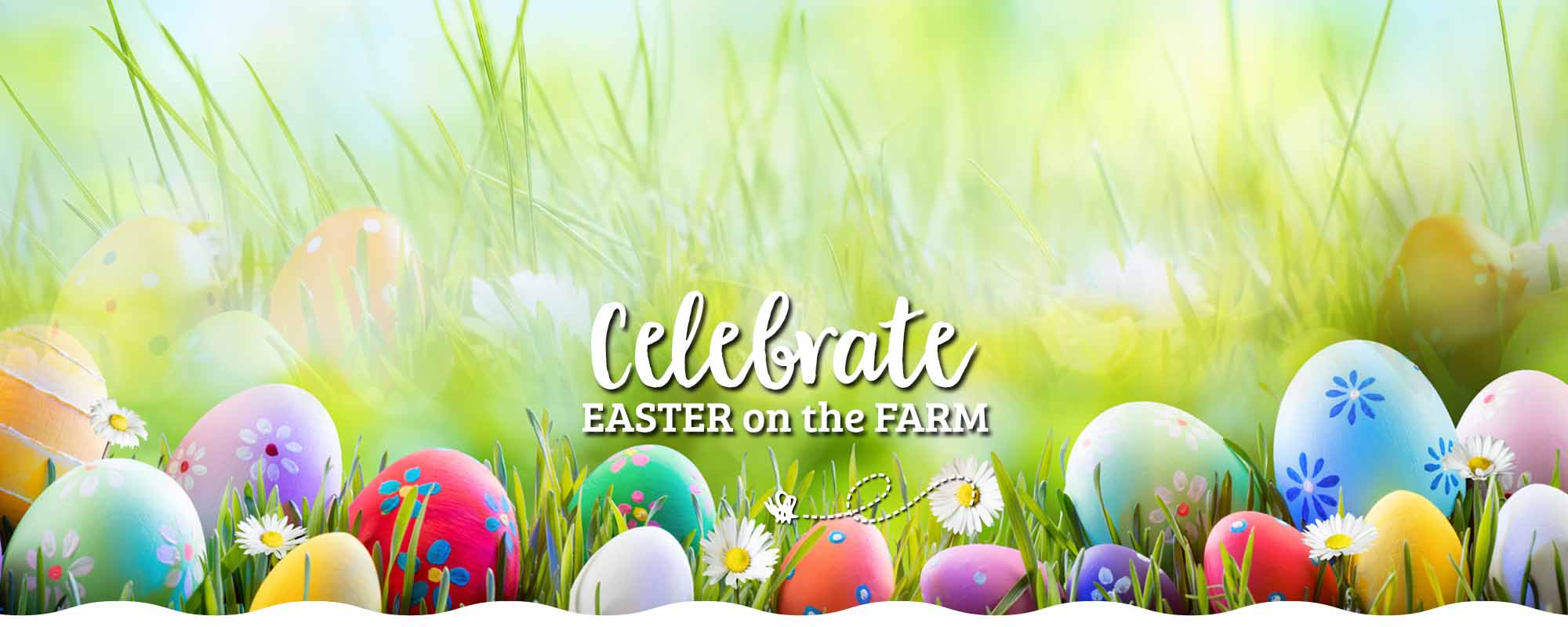 Open April 1st, 2nd, & 5th – 8th, 2023
Hippity hoppity — Easter's on its way! Each year we host an Easter Egg Hunt on the Farm. Bump along on a hayride to the Bunny Patch (or Easter egg field) where kids can hunt for thousands of prize-filled eggs. Enjoy a day at the farm — photos with the Easter Bunny, pony rides for kids, the Petting Zoo, playground, and more.  Bring your Easter basket!
Souvenirs, snacks, gifts and goodies are available at Mary Ellen's Market,
along with all the makings for a picnic on the farm! Take a look …
Admission
Weekday Admission $10.95 +tax (ages 3+)
Weekend Admission $12.95 +tax (ages 3+)
Extras
Pony Rides: $3 per ride (weight limit 75 lbs)
Petting Zoo Feed:  25¢ dispensing machines
Dates + Hours
Saturday, April 1  10am-5pm
Sunday, April 2  Noon-5pm
Monday, April 3 & Tuesday, April 4 – Closed
Wednesday & Thursday   9am-2pm
Good Friday  10am-5pm
Saturday, April 8  10am-5pm
What's included:
You get entry to the Farm, our main attractions, meet the Easter Bunny, and an organized Easter Egg Hunt with prizes (children get 12 eggs each)
Farm Amenities
Clean restrooms and baby changing areas.
Shaded picnic areas, plus a covered pavilion gathering area with tables.
Souvenirs, gifts, snacks, food and drinks are available for purchase in Mary Ellen's Market.