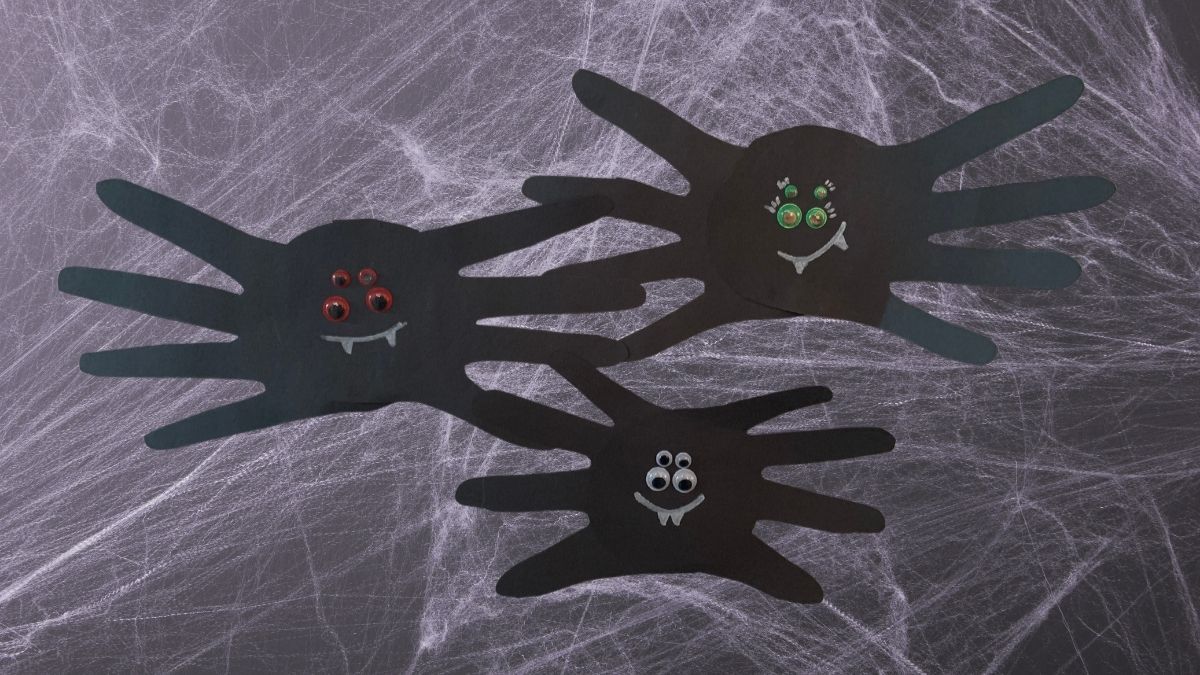 Fall is such a fun time of year for crafts! From painting pumpkins to making crayon rubs of leaves, there are so many great projects to do to keep the little ones entertained. Try this hand-print spider craft! 
You'll Need:
Black construction paper
Google eyes
Glue
Safety scissors
White colored pencil, marker or crayon
Yarn
Tape
To Make:
Using the white colored pencil, help your child trace their hands. They can choose to have 10-legged spiders or 8-legged spiders. Help your little one cut out the hands or cut them out for them. Using glue, paste the palms over one another so that the fingers are splayed out. Stick the google eyes on and use the white pencil to make a smile complete with fangs. Cut a piece of string and tape it to the back of the spider to hang. Get the whole family involved to make a heap of the creepy critters!
We look forward to seeing y'all here at the farm for loads of Fall fun!