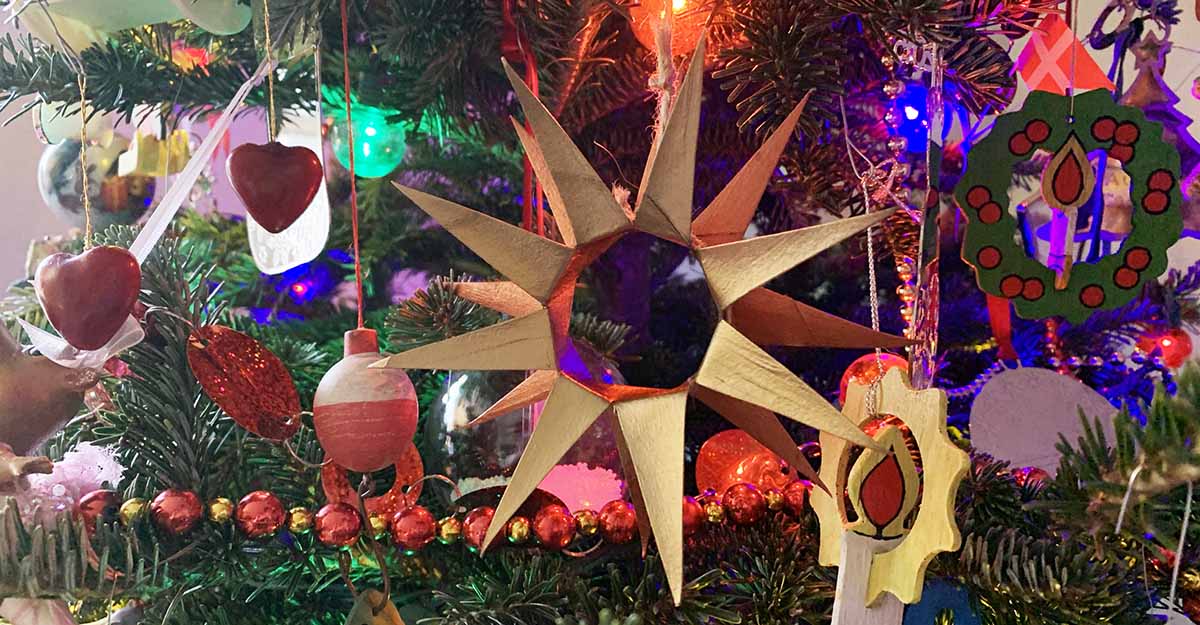 Toilet Paper Tube Ornaments
You can't beat handmade Christmas ornaments. They're a fun craft the whole family will enjoy and they can often be made with items lying around the house. This DIY ornament repurposes empty toilet paper tubes. Kind of fitting for 2020, no? Giggle.
You'll need:
Empty toilet paper tubes
Paint
Paint brush
Ruler
Pencil
String
To make:
Paint outside of tube and allow to dry
Paint inside of tube and allow to dry
Using a ruler, draw a ½  inch thick around the middle of the tube.
On one side of the tube, cut equal strips (should wind up with eight) and cut those into triangles.
On the other side of the tube, do the same making sure strips are slightly off set.
Fold triangles towards middle of tube.
Tie string around middle of the tube.
Mom Tip: Lay down wax or parchment paper to save your table for little paint-covered hands.
Hang on the Christmas tree and enjoy!
Check out our blog for other crafts, recipes, and general farm fun!