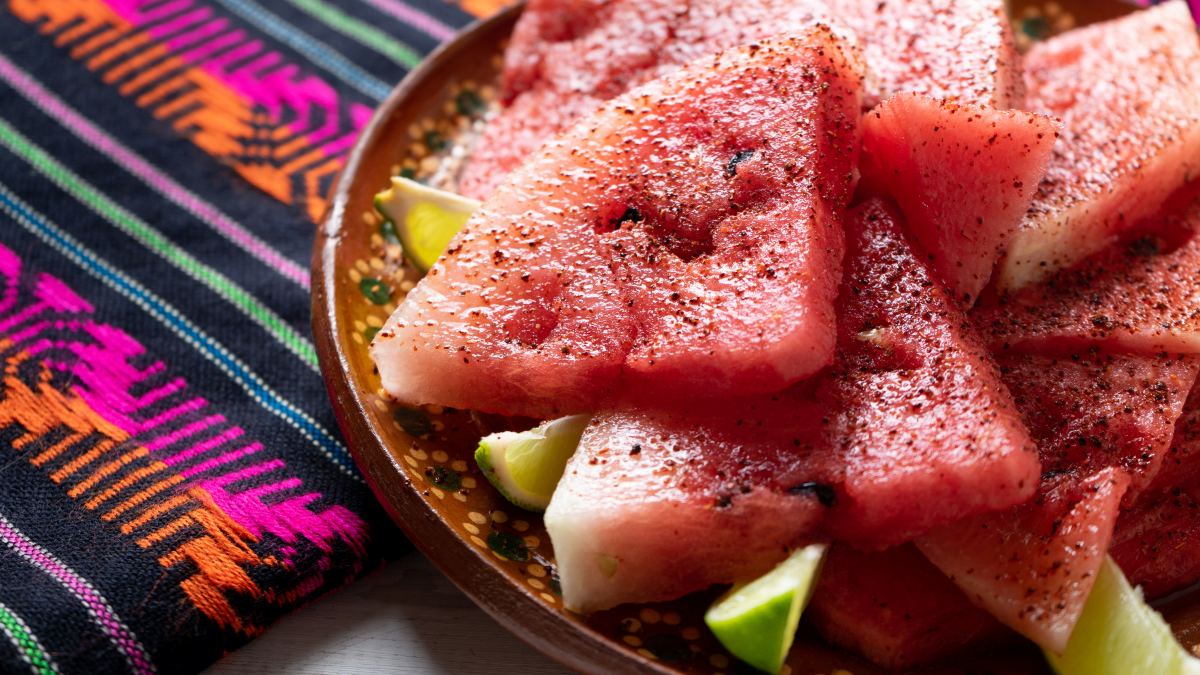 Spicy Watermelon
This recipe was given to us by our marketing gal who spent some time in Los Angeles. One of her favorite treats was from a neighborhood fruit stand off Sunset Boulevard. A Latino gentleman would cut up fresh fruit like pineapple, mango and watermelon and then top it off with lime juice and chili spices. She swears it's good so we're going to give it a go!
You'll need:
¼ teaspoon ground cumin

¼ teaspoon ground coriander

¼ teaspoon chili powder

¼ teaspoon salt

⅛ teaspoon cayenne pepper

2 cups cubed seeded watermelon

½ lime, juiced
To make:
Mix spices together in a bowl until well blended. Put watermelon into two bowls, sprinkle evenly with spice mixture and top with lime juice. 
Give it a go and let us know what you think!