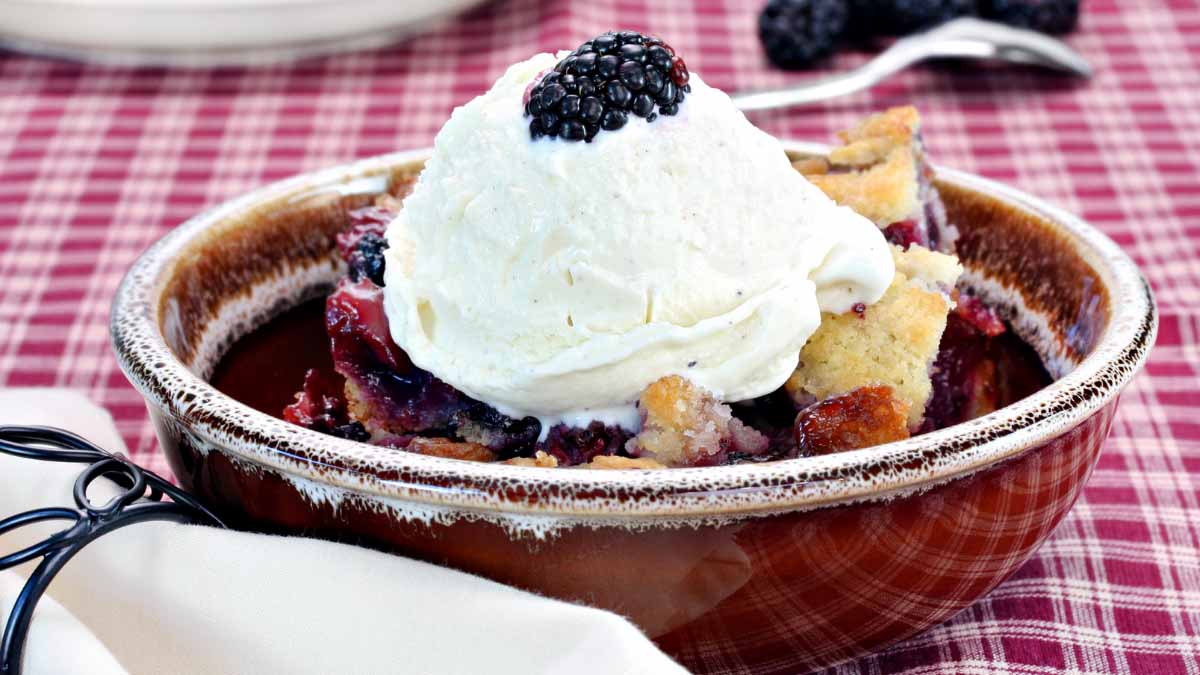 Blackberry Cobbler
Who doesn't remember coming in from playing outside in the summer sun to the welcoming scent of fresh baked blackberry cobbler? We just happen to grow some of the best berries in Tennessee. Pick some up at a farmers market near you and try out this tasty recipe!
You'll need:
4 cups fresh blackberries
1 tablespoon lemon juice
1 large egg
1 cup sugar
1 cup all-purpose flour
6 tablespoons butter, melted
Cinnamon  
To make:
Preheat oven to 375°. Place blackberries in a lightly greased 8-inch square baking dish and sprinkle with lemon juice. Stir together egg, sugar, and flour in a medium bowl. Sprinkle mixture over fruit. Drizzle melted butter over topping. 
Bake for 35 minutes or until lightly browned and bubbly. Let the cobbler stand for ten minutes. Serve warm with whipped cream or ice cream and enjoy!
Visit our blog for more delicious recipes!