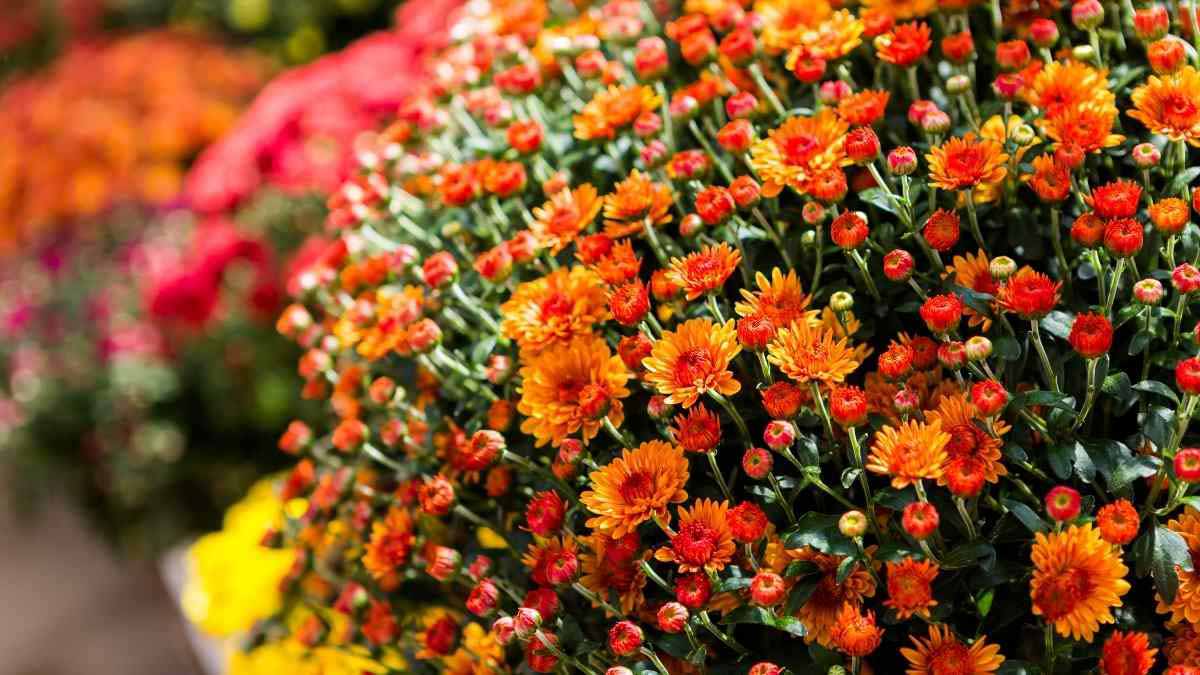 Fall Mum Care
Fall is the time for mums to show off their blooms! We offer several lovely colors to perfect for adding fall flair to your front porch. Here are a few tips for keeping your mums healthy throughout the season!
Water
Mums do well with continually moist (not soggy) soil. As long as they feel moist to the touch, you're good to go.
Light
Unlike mums planted in a spring garden that need 6 hours of sunlight, fall potted mums need bright but indirect light. Keep them a few feet back from a south-facing window or anywhere in a bright location without direct sun. Mums begin to bloom in the fall when the nights are longer. To help them maintain their bloom cycle, keep plants away from street lamps (if outdoors) and close the curtains if they are near a window with bright lights outside.
Comfy Temperatures
Container mums like cooler temps, from 60 to 65 degrees, during the night. If you like to keep your home toasty at night, plants can be moved into a cooler space like a basement or garage. Be sure to move your outdoor potted mums indoors if an early frost is anticipated.
Pinching
Pinching the tips of mums to encourage bushy growth and blossoms is only necessary if you happen to have container mums during the summer before blooming begins. In that case, pinch off the tips of all new stems when they are 6 to 8 inches tall, but stop pinching by the end of June for fall blooming. If you plan to keep your mums only for the fall season, pinching isn't necessary.
Come on out this fall and pick up some flowers and pumpkins for your seasonal decor!