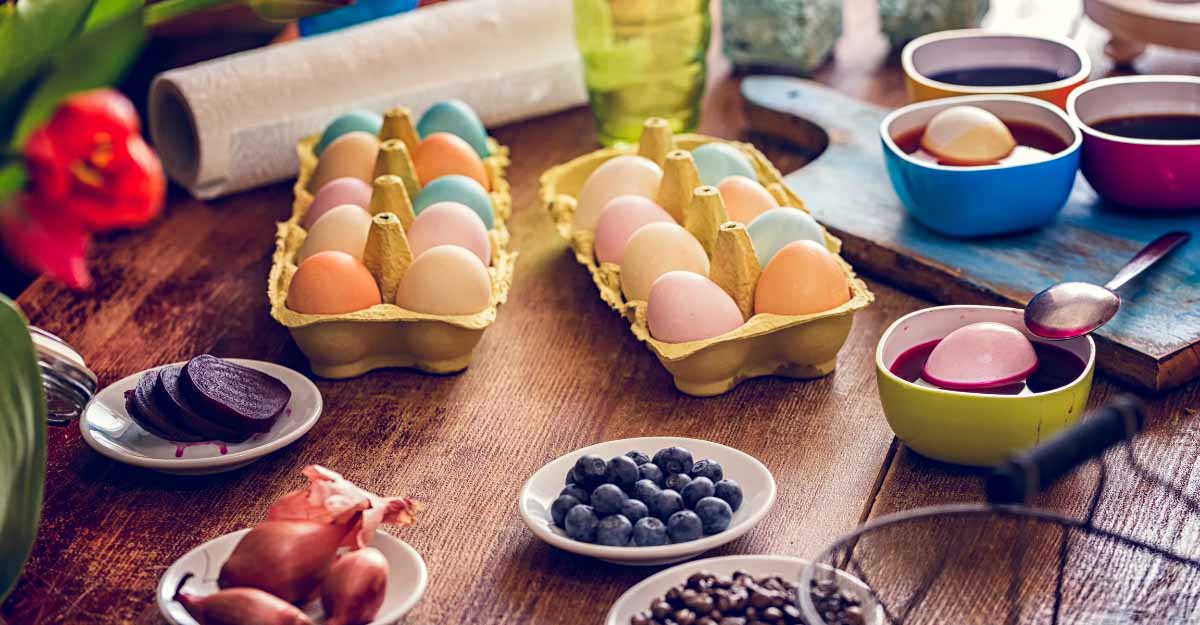 We love everything about Easter here at Falcon Ridge Farm! We especially enjoy hiding all the eggs for families to come and hunt! Speaking of Easter eggs, did you know you can make 100% natural egg dye from common kitchen scraps?

Color Concoctions:

Blue: Add 1 cup of chopped purple cabbage + 1 cup of water
Red: 1 cup red onion skins + 1 cup of water
Pink: 1 cup shredded beets + 1 cup of water
Yellow: 2 tablespoons of turmeric + 1 cup of water
To Make:
You'll need a separate pot for each color you want to make. Add 1 cup of water to each pot and add your natural dye ingredient. Bring to a boil and then turn the heat down and simmer for 15-30 minutes, covered. You'll want the dye to be a few shades darker than the hue you want for your egg.
Remove from heat and allow dye to cool for up to 20 minutes.
Poor the cooled dye through a mesh strainer and add 1 tablespoon of white wine vinegar to each of your dyes. Add your eggs and put in the refrigerator to chill until the desired color is reached.
That's it!
Easter is EGGcellenet here at the farm! We have exciting egg hunts, Easter Bunny visits, lots of farm animals to pet and MORE! Learn more about Easter on the farm!
Visit us on Pinterest for fun egg decorating ideas, crafts and delicious recipes.