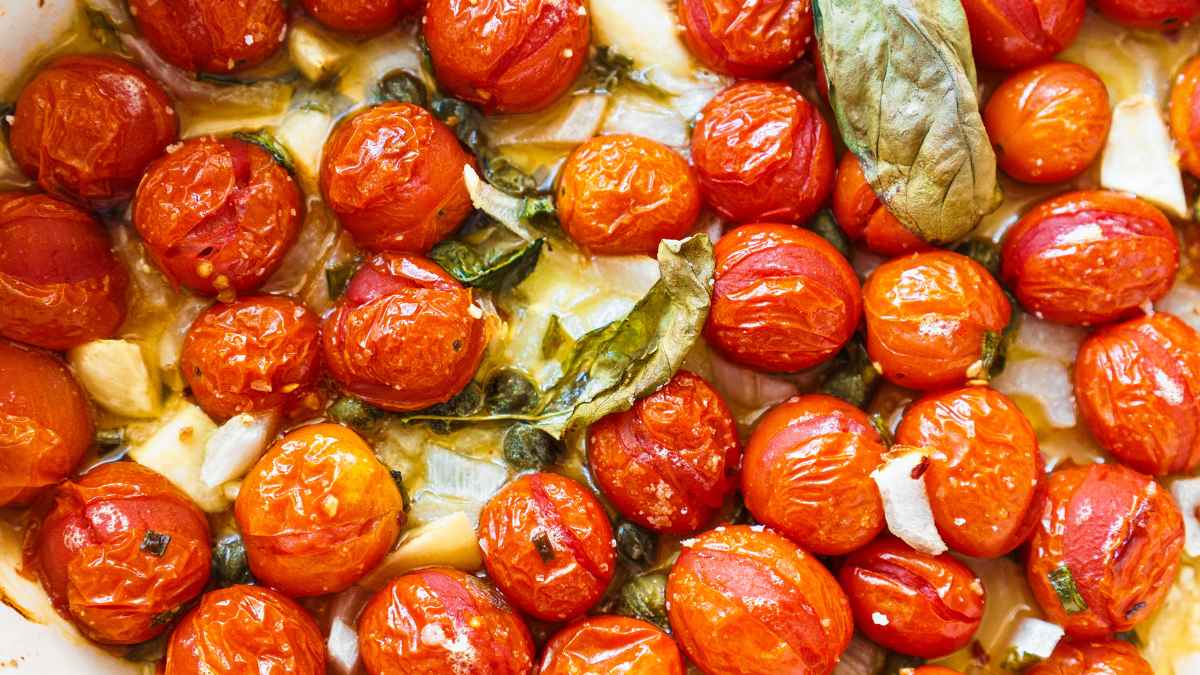 We grow several varieties of tomatoes here at the farm including delicious cherry tomatoes. They are great for salads, pasta, or simply eating them by themselves. We also like them in this savory recipe, roasted with some lovely garlic!
You'll need:
20oz cherry tomatoes
6 large garlic cloves, finely minced
2 tbsps of olive oil
1 tsp of kosher salt
2 tsps cracked black pepper
To make:
Preheat your oven to 375 degrees. Line a baking sheet with parchment paper.
In a medium bowl, combine all of your ingredients and gently toss to coat all the tomatoes.
Spread the tomatoes in an even layer on your baking sheet and bake for 25 minutes.
You can toss your tomatoes into a pasta or you can spread them on a nice piece of toasted sourdough bread topped with parmesan cheese, fresh basil, and a little more cracked black pepper. Enjoy!
You can get farm-fresh veggies when you join our CSA program. Visit our blog for more delicious recipes!